This page provides the calendar of available dates for PRIVATE online course bookings for the following courses:
1) accredited 4-day TOGAF cert prep course: TOGAF® 9 Prep Training (Levels 1 and 2)
2) non-accredited 4-day course for TOGAF cert prep: EA Framework Cert Prep 200
3) non-accredited 1-day overview course for TOGAF: EA Framework Overview
(use the course name links above to visit the detailed course description pages)

---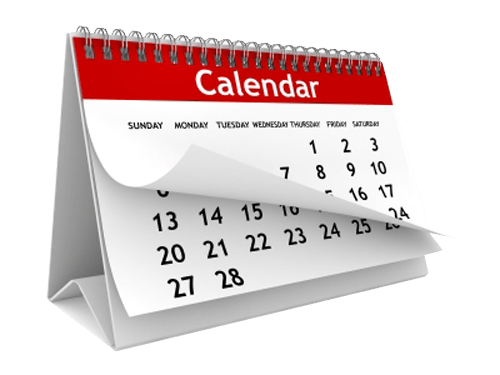 Calendar of Available Private Course Dates
See top of page for a list of the courses that may be booked as private courses on dates shown as available in the calendar below.
NOTE: The multi-day selection scenarios discussed below apply to our 4-day cert prep courses; however, the one-day Overview course requires selection of just one date.

You may navigate the monthly calendar view below to check dates availability for private courses from now to approximately 6 months into the future. Dates that are shaded green are currently available. THIS CALENDAR IS FOR VIEWING ONLY (date selections cannot be made here), but when you book your private course using our online system, you'll see a similar calendar as part of the course order form where you'll be able to select from any 4(full) or up to 8(partial) days available within a 10 day span, including weekends. The daily sessions may be scheduled as desired, day or evening. See the "Overview" section further below for further details and examples of scheduling options.
Want us to hold your tentative private course dates while you get the needed internal confirmations and authorizations?
Just contact us about your tentative dates and plans to order, and we can hold those dates for a limited time while you line things up. Note that when you place a private course order, your selected dates will be automatically reserved.
Top
Overview of Private Course Dates Selection and Scheduling Options
The interactive read-only calendar above is provided for your convenience to allow you to quickly assess the available date ranges over the next several months for a private course that you might want to book. While you cannot actually select dates in the calendar above, it presents the same available (green) dates as will be found in the course order form's calendar (where your course dates will be actually selected).
Your goal in viewing the availabilty calendar is to find an open date range that will work best for the attendees' schedules. Your date selection options are very flexible: In the course order form, you'll be able to choose any 4 full days (or up to 8 partial days), consecutive or non-consecutive, within any available span of up to 10 calendar days (10 days is the maximum span) – that includes weekend days if you wish to use them.
For example, if you select a Monday as the start of an open (green) 10 day span in which you'd like to schedule your course, you'll be able to select any other days you wish through Wednesday of the following week. Here are several examples of the many ways you could schedule your course within this allowed 10 day range:
4 full non-consecutive days spanning 2 weeks, such as:

M,T,M,T,

or M,W,M,W,

or M, W, F, T

4 full consecutive weekdays (in same week or spanning a weekend), such as:

M,T,W,Th (standard),

or Th, F, M, T

8 half-weekdays, such as:

M,T,W,Th,F,M,T,W

Mix of 6 full and half-days, such as:

M, T(half), W(half), M, T(half), W(half)

Mix of 5 full and half-days, including weekend, such as:


M, W, F, Sa(half), Su(half), T

2 consecutive weekends (4 full days) to avoid workweek disruption:

Sa, Su, Sa, Su

Or, any other combination you prefer using 4, 5, 6, 7, or 8 days, spread as you wish* over any available 10 day span (including weekends), provided the in-class contact hours total at least 30 hours*
*The daily class time block can be scheduled any time of day or evening. Note that, unless prior agreement is reached with us, the in-class block of time for any given date should be at least a half-day block (approximately 4 hrs of contact time, excluding breaks/meals), and should not exceed the standard "full-day" time (approximately 7.5 hrs of contact time, excluding breaks/meals).
Top